When facing any legal action, having a competent legal team to look over your case is your best plan of action for having a fair trial. From evidence gathering to having the knowledge of the ins and outs of the legal process, a criminal defense attorney is the best asset you can attain before any trial proceedings. Depending on your charge, as well as the evidence surrounding your case, your attorney can create a strong defense to help keep you out of prison and get you back to your life. If prison is inevitable, then you can expect the best possible outcome. In the Yorba Linda area, the Law Offices of Christopher J. McCann are here to provide excellent legal services for the duration of your case.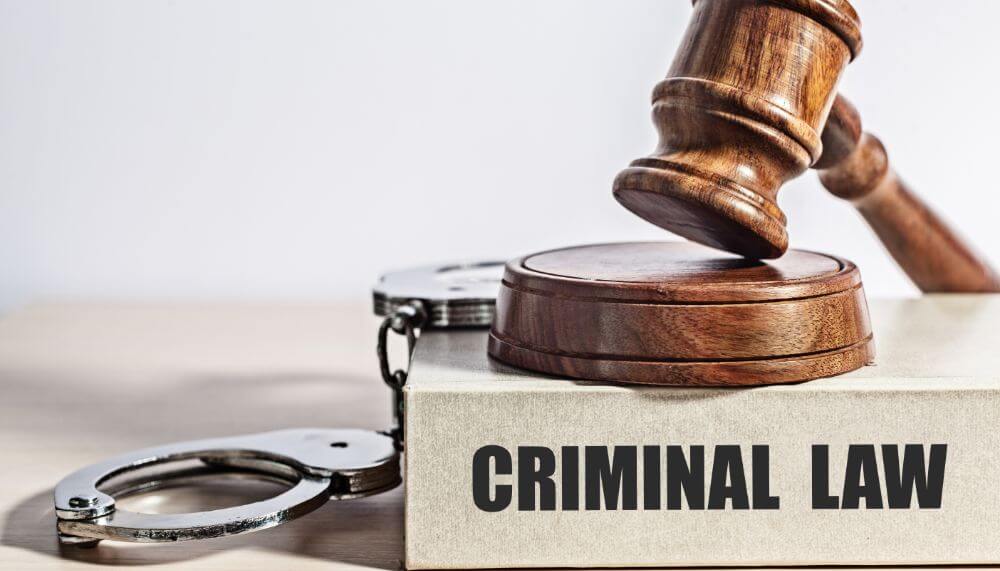 What Is a Defense Lawyer?
A criminal defense lawyer is a kind of attorney that focuses on defending those who have been accused of committing a crime. Just like any other lawyer, the legal knowledge that a defense attorney holds is specific to a certain field. Criminal defense lawyers are well-versed in criminal law, defending individuals accused of certain crimes.
Depending on what legal matter is being addressed, a defense attorney can provide their legal expertise in compiling and arguing the case. For example, in a DUI case, a defense attorney can investigate the circumstances that led to the alleged incident and follow any leads that could be helpful for the case. Overall, your defense attorney is there to provide the legal knowledge needed to combat any criminal accusations you are facing.
What Does a Yorba Linda Criminal Defense Lawyer do?
Criminal defense lawyers, much like any legal professional, are needed to provide you with the legal support necessary for getting through a court case. By collecting evidence, witness statements if applicable, and necessary statutes concerning your case, your criminal defense attorney is here to help compile a strong case to help you stay out of prison.
In some tragic instances, wrongful convictions happen and having a defense attorney able to piece together the information needed to reverse this unlawful charge is crucial for proving your innocence. From fraud to possession and DUI charges, the information collected by your defense attorney for your trial is crucial for compiling a strong defense, and with a solid legal team, you can be sure that you are properly advocated for in court.
Why Do You Need a Criminal Defense Attorney?
In California, and the nation as a whole, representing yourself in court is legal, regardless of charge or charge severity. Hiring a criminal defense attorney is a personal choice and is not required for any legal proceedings; however, due to the expertise provided by a legal professional, especially in a criminal defense situation, the help of a defense attorney is strongly advised for trial. Regardless of case severity, the courtroom can be hard to navigate, especially without the legal knowledge of a lawyer who has an intimate understanding of both the legal system and the complications of the courtroom.
What Are the Three Kinds of Defense Attorneys?
Depending on your financial situation, the legal protections surrounding your access to a defense attorney are broadened to provide accessible options for legal assistance in your case. For those who need help with the financial aspect of a defense trial, the State of California provides different services that make legal services more accessible for those with a lower income. Mainly used to defend "indigent" defendants, or those in poor financial standing, different kinds of defense attorneys are appointed in different scenarios. The three different kinds of defense attorneys include:
Assigned Counsel: Assigned counsel, or court-appointed attorneys, are private firms that offer legal services on a case-by-case basis to those in need of representation. Similar to a contract system or a public defender, assigned counsel is for those who cannot afford private legal services; however, they are compensated in full by the government for their work.
Contract Systems: Some defense attorneys work under a contract system, which means that the state has a contract with a law firm that takes on a certain number of cases on behalf of the state. Different contracts, depending on the needs and resources of each firm, are established to provide those in need of legal services access to legal services.
Public Defenders: One of the most well-known groups of defense attorneys, public defenders are attorneys that work for the state and are used to provide legal services to those in need of legal advice. Appointed by the court before a scheduled trial, a public defender works with an individual client in formulating a defense, helping them build a strong court case.
Between court-appointed representation and private practices, choosing the right firm to help with your legal needs is crucial for compiling a watertight case. With any legal service, hiring a private firm is always an option for seeking legal help when facing alleged criminal charges. Regardless of whether you need financial assistance for your case or can afford a private firm, seeking legal advice for your trial is essential for creating a strong defense.
What Is the Difference Between "Defense Counsel" and "Defense Attorney?"
Although used interchangeably, defense counsel and defense attorney have drastically different meanings. Defense counsel is the term used to describe a person or group of people that can provide legal advice for a certain matter. A defense attorney, on the other hand, is your appointed defending attorney and is the one leading your case, especially during your trial. Although defense counsel encompasses the work done by a defense attorney, using the two can be confusing, especially when working with a team of lawyers as opposed to one singular attorney.
Find Legal Counsel in Yorba Linda for Your Case
Finding an Orange County lawyer you trust, especially for a criminal defense trial, is crucial for a successful outcome. Depending on the facts of your case, as well as the possible crime involved, finding the right attorney that can handle your caseload is the best way to ensure a positive outcome for your trial. When you need a Yorba Linda DUI defense lawyer or are facing charges such as fraud, drug possession, or any other crime, the Law Offices of Christopher J. McCann provide the expertise needed to keep your future bright. For a full breakdown of our practice areas, as well as information about our team, visit our website and contact us today.