If you're facing an Orange County criminal offense charge, you need to know that you have rights during an investigation and after being charged. You need to protect those rights and select a lawyer who can defend your best interests. The situation you are in has the potential to severely impact the rest of your life, so it's necessary to receive the representation of an experienced attorney who will fight for your rights and advocate for your defense.
Understanding your rights during the process of being investigated or charged with criminal offenses is important for your case. By knowing your rights, what to expect from cases like yours, and the process your case will undergo in court, you can more effectively prepare for it.
Regardless of whether you're guilty of the crime you're being charged with, being investigated or charged with a criminal offense is incredibly serious. It requires a capable Westminster criminal defense attorney to advocate for your interests and develop a strong defense to get the best possible outcome for your case.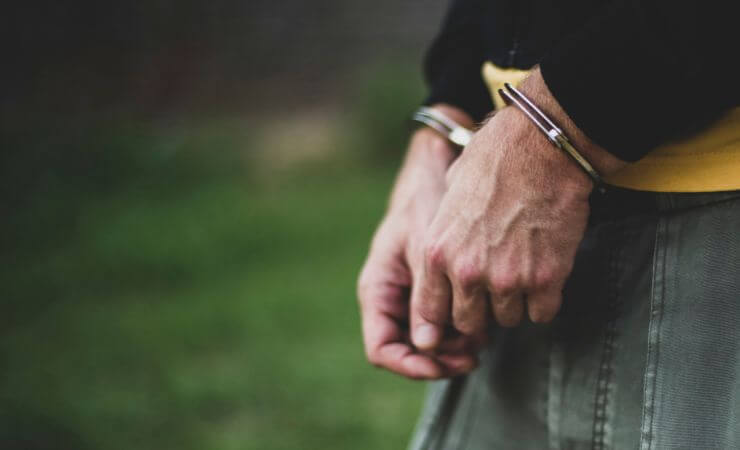 How the Law Offices of Christopher J. McCann Can Represent You
Our professional team has a strong history of criminal defense for over fifteen years. The Law Offices of Christopher J. McCann have experience with many types of criminal cases, including DUI cases, violent crimes, drug crimes, and domestic violence. Our knowledge of the criminal justice system allows us to understand your case individually as well as how it compares to similar cases. This way, you can better understand the realistic outcomes of your criminal defense case.
Our attorneys are passionate about fighting for your best interests and rights. We are not here to pass judgment on you or your case. Instead, your qualified attorney is set to advocate for and represent you and your interests in court because everyone deserves fair representation. You have the right to experienced legal counsel, and our office wants to provide that for you.
Our team understands that even small cases and convictions can negatively impact the rest of a person's life, and we work with our clients with compassion. We know how the justice system has failed so many people, and so we advocate fiercely for our clients.
What Is Criminal Law?
Criminal law is the section of our justice system that focuses on the laws and punishments surrounding criminal behavior. Criminal laws also outline how investigations, arrests, sentencing, and parole are conducted. The two main subsets of the justice system are criminal cases and civil cases. Unlike civil cases, criminal cases are those where the government brings charges against the person accused of a crime. Because of this, criminal law cases are stricter and lead to more severe consequences.
What Does a Criminal Defense Lawyer Do?
There are a number of things that a criminal defense attorney does to assist you when you're being charged with criminal offenses. An attorney will use their experience with similar cases to review the information pertaining to your case, including reports, charges, witnesses, and evidence. With this information and their own vast experience with similar cases, your attorney can then work with you to decide on the best defense strategy to dismiss, reduce, or fight the charges against you. An attorney has a deep understanding of the nuances of criminal law and the criminal justice system and will be able to successfully navigate court proceedings.
Why Do I Need a Criminal Defense Attorney?
While you may believe yourself to be capable of navigating the judicial system yourself, the truth is that the stress and emotional weight of criminal charges are going to make that very difficult. Even if you have an intricate knowledge of the criminal justice system, you're faced with very high stakes and high-stress environments.
Having someone with that knowledge who can keep a cool head when facing state prosecutors is essential to gaining the best outcome. State attorneys have a job, and that job is to present you and your actions in the worst light possible for a conviction. If you don't have a criminal defense attorney advocating for the jury to disagree with these notions and present a different story, you could find yourself facing dire consequences.
If there is even a reasonable doubt about your guilt, the jury must find you not guilty. Representing yourself against state prosecutors and claims is nearly impossible, as it requires practice and expertise in the use of the law. If you're unable to refute the prosecutor's claims under the law, the jury will not have a reasonable doubt about your guilt. That's why it's imperative that you hire a criminal defense attorney and not take that chance with your future.
Knowledgeable Defense Attorneys Early in Your Case Improves Your Chances
To give yourself the best chance against state prosecutors, you need to hire an experienced attorney with years of casework and a deep understanding of the criminal defense system in Orange County. That way, you can find the best strategy to work toward the best possible outcome.
During the process of investigation and bringing charges, the quicker you hire a criminal defense lawyer, the more likely you are to achieve that positive outcome. Westminster criminal defense attorneys are going to be able to begin working with you sooner and have a wider understanding of your situation. They're also going to notice things that you may not, such as the failure of the police to uphold due process. A failure like that could lead to a complete dismissal of charges. The sooner you bring a qualified attorney to your case, the sooner you'll have an outlined strategy for your defense and the better your chances in court.
Types of Criminal Cases Our Office Handles
When looking for professional legal representation, you want to find an attorney who has experience with your type of case. Our Law Offices of Christopher J. McCann in Orange County have fifteen years of experience with a number of criminal cases, both felony and misdemeanor, in Westminster and the Los Angeles area beyond. Some of the criminal charges we have experience with include:
DUI cases. California has very strict enforcement of laws against driving under the influence. You want to have a good DUI lawyer, or you could have your driver's license suspended.
Drug-related crimes. This includes drug possession and drug sales. Drug crimes are among the most commonly prosecuted crimes in California, and this state has some of the highest drug-related crime rates in the nation.
Domestic violence. This includes domestic battery and child abuse. California has very serious domestic violence laws, and a conviction could result in many serious consequences, including fines, incarceration, and loss of child visitation.
Theft and shoplifting. The charges for stolen property often depend on the person's criminal history as well as the amount of money or the value of the item stolen.
Fraud. Fraud is often a form of theft, using deception for personal, usually monetary, gain. Some types of fraud are a federal criminal offense, and the punishments are much more severe.
Forgery. Similar to fraud, this is a deception used for personal gain. The charges for forgery also depend on the value of the item forged.
Sex crimes. Conviction for sex crimes in California can lead to registration as a sex offender for life. Additional felony charges can bring even worse consequences.
Assault and battery. California law defines this as willful and unlawful violence. Assault is the attempt to do harm, while battery is a successful injury.
Property damage and vandalism. Whether this is charged as a felony or a misdemeanor depends on the value of the property damaged. It must also be proven that the property damage was willful.
Weapons charges. In California, even a misdemeanor conviction on weapons charges can lead to as much as twelve months in jail and up to $1,000 in fines.
Juvenile crimes. Any crime committed by someone in California under the age of 18 is considered a juvenile crime.
If you are facing charges or an investigation for one of these crimes, you should contact a criminal defense attorney with experience in these areas. Building a strong case requires time, and the defense needs to have a clear understanding of the whole situation. Take advantage of the experience and expertise at the Law Offices of Christopher J. McCann.
Advocating Your Rights in the Orange County Justice System
If this is your first time dealing with criminal charges or criminal law, the system can be difficult to navigate without an attorney. This uncertainty can affect the rest of your life. If you have faced a prior charge or conviction, you understand how serious things are and how the California Three Strikes Law could make your current charges even worse if convicted. The stakes can be overwhelming and make it hard to focus on defending yourself alone.
In either case, you need a qualified Westminster criminal defense lawyer. This is the best way to avoid the consequences of conviction and fight to lower or diminish the effects it would have on your life. You could face fines, incarceration, and a criminal record, each of which impacts your future forever. Find yourself an experienced attorney with extensive knowledge of your type of case who is invested in advocating for your best interests. Contact the Law Offices of Christopher J. McCann today.